Mandrel Mounted Felt Bobs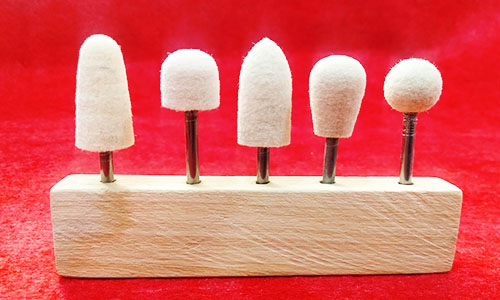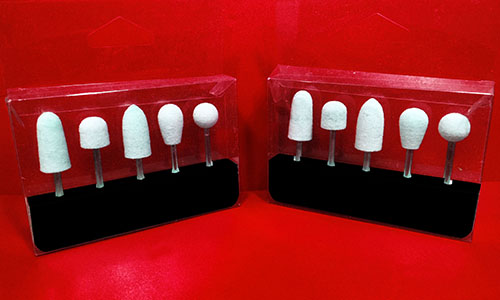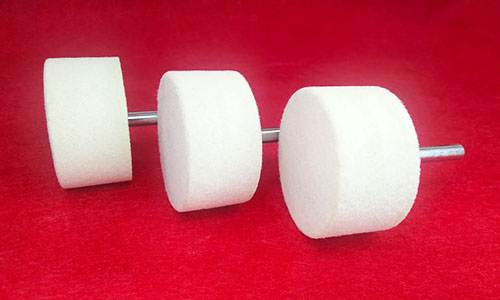 Felt bobs, are available in various shapes and sizes and are the best Polishing Tools available, made out of white wool and felt mounted on a steel spindle. These shaped felt products are the only tools available for micro-finishing, scratch removing and touchups. These products can be mounted on any high speed hand tool. Bobs are used for polishing of all kinds of material like metal, glass, and in any galvanic industry for finishing of precious metals, optical glass, mirror glass etc.
NOTE: MANDREL/SHANK IS AVAILABLE IN DIAMETER 3MM, 6MM, 1/8TH INCH & 1/4TH INCH
Special sizes are made as per request.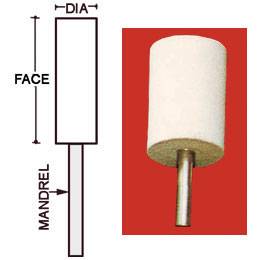 Size (mm)
Item Code
Dia x Facex Mandrel
Soft
Medium
Hard
Rock Hard
3x6x3
41CS001
42CS001
43CS001
44CS001
4x8x3
41CS002
42CS002
43CS002
44CS002
5x10x3
41CS003
42CS003
43CS003
44CS003
6x6x3
41CS004
42CS004
43CS004
44CS004
6x10x3
41CS005
42CS005
43CS005
44CS005
6x12x3
41CS006
42CS006
43CS006
44CS006
8x8x3
41CS007
42CS007
43CS007
44CS007
8x10x3
41CS008
42CS008
43CS008
44CS008
8x12x3
41CS009
42CS009
43CS009
44CS009
8x16x3
41CS010
42CS010
43CS010
44CS010
1Ox10x3
41CS011
42CS011
43CS011
44CS011
13x13x3
41CB001
42CB001
43CB001
44CB001
13x19x3
41CB002
42CB002
43CB002
44CB002
13x25x3
41CB003
42CB003
43CB003
44CB003
19x19x3
41CB004
42CB004
43CB004
44CB004
19x25x3
41CB005
42CB005
43CB005
44CB005
19x38x6
41CB006
42CB006
43CB006
44CB006
25x25x6
41CB007
42CB007
43CB007
44CB007
25x32x6
41CB008
42CB008
43CB008
44CB008
25x48x6
41CB009
42CB009
43CB009
44CB009
25x45x6
41CB010
42CB010
43CB010
44CB010
25x50x6
41CB011
42CB011
43CB011
44CB011
32x32x6
41CB012
42CB012
43CB012
44CB012
38x25x6
41CB013
42CB013
43CB013
44CB013
38x38x6
41CB014
42CB014
43CB014
44CB014
50x25x6
41CB015
42CB015
43CB015
44CB015
50x38x6
41CB016
42CB016
43CB016
44CB016
5Ox50x6
41CB017
42CB017
43CB017
44CB017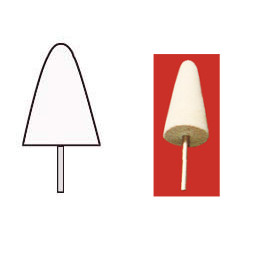 Shape
Size (mm)
Item code
Dia x Face x Mandrel
Soft
Medium
Hard
Rock Hard
SS001
10x13x3
41SS01A
42SS01A
43SSO1A
44SSO1A
13x25x3
41SS01B
42SS01B
43SSO1B
44SSO1B
19x38x3
41SS01C
42SS01C
43SS01C
44SSO1C
25x50x6
41SSO1D
42SS01D
43SS01D

44SSO1D
SHAPE – INVERTED "U" (SS002)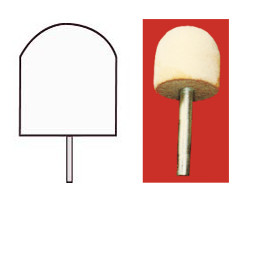 Shape
Size (mm)
Item code
Dia x Face x Mandrel
Soft
Medium
Hard
Rock Hard
SS002
10x13x3
41SS02A
42SS02A
43SS02A
44SS02A
13x25x3
41SS02B
42SS02B
43SS02B
44SS02B
19x38x3
41SS02C
42SS02C
43SS02C
44SS02C
25x50x6
41SS02D
42SS02D
43SS02D
44SS02D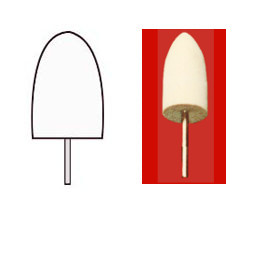 Shape
Size (mm)
Item code
Dia x Face x Mandrel
Soft
Medium
Hard
Rock Hard
SS003
10x13x3
41SS03A
42SS03A
43SS03A
44SS03A
13x25x3
41SS03B
42SS03B
43SS03B
44SS03B
19x38x3
41SS03C
42SS03C
43SS03C
44SS03C
25x50x6
41SS03D
42SS03D
43SS03D
44SS03D
SHAPE – FLAT TOP CONE (SS004)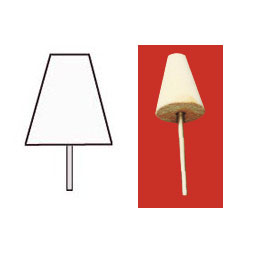 Shape
Size (mm)
Item code
Dia x Face x Mandrel
Soft
Medium
Hard
Rock Hard
SS004
13x19x3
41SS04A
42SS04A
43SS04A
44SS04A
19x25x3
41SS04B
42SS04B
43SS04B
44SS04B
25x32x6
41SS04C
42SS04C
43SS04C
44SS04C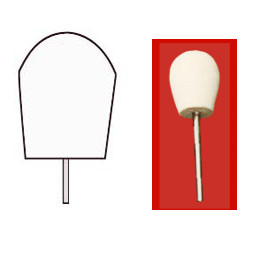 Shape

Size (mm)
Item code
Dia x Face x Mandrel
Soft
Medium
Hard
Rock Hard
SS005
13x19x3
41SS05A
42SS05A
43SS05A
44SS05A
19x25x3
41SS05B
42SS05B
43SS05B
44SS05B
25x32x6
41SS05C
42SS05C
43SS05C
44SS05C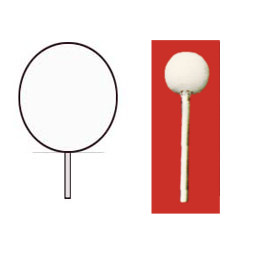 Shape
Size (mm)
Item code
Dia x Face x Mandrel
Soft
Medium
Hard
Rock Hard
SS006
13x13x3
41SS06A
42SS06A
43SS06A
44SS06A
19x19x3
41SS06B
42SS06B
43SS06B
44SS06B
25x25x6
41SS06C
42SS06C
43SS06C
44SS06C
MOUNTED POINT WITH SINGULAR & MULTIPLE LAYER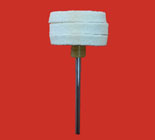 Shape
Size (mm)
Item code
Dia x Face x Mandrel
Soft
Medium
Hard
Rock Hard
SS007
22x10x2.34
1 layer
41SC011
42SC011
43SC011
44SC011
3 layers
41SC013
42SC013
43SC013
44SC013
7 layers
41SC017
42SC017
43SC017
44SC017
SS008
25x10x2.34
1 Layer
41SC021
42SC021
43SC021
44SC021
3 Layers
41SC023
42SC023
43SC023
44SC023
7 Layers
41SC027
42SC027
43SC027
44SC027
MOUNTED POINT WITH VERTICAL FLAPS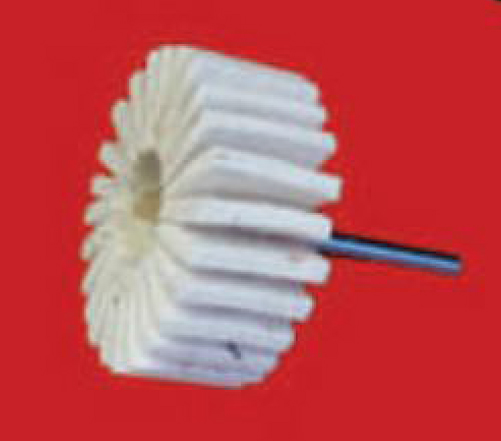 Size (mm)
Item Code No.
Dia x face x Spindle
Soft (0.26 gm/c3)
Medium (0.34 gm/c3)
Hard (0.44 gm/c3)
20 x 20 x 6mm
41F2020
42F2020
43F2020
25 x 25 x 6mm
41F2525
42F2525
43F2525
30 x 25 x 6mm
41F3025
42F3025
43F3025
40 x 25 x 6mm
41F4025
42F4025
43F4025
50 x 25 x 6mm
41F5025
42F5025
43F5025
50 x 30 x 6mm
41F5030
42F5030
43F5030
75 x 25 x 6mm
41F7525
42F7525
43F7525
75 x 30 x 6mm
41F7530
42F7530
43F7530
FELT BOB RECTANGULAR WITH MANDREL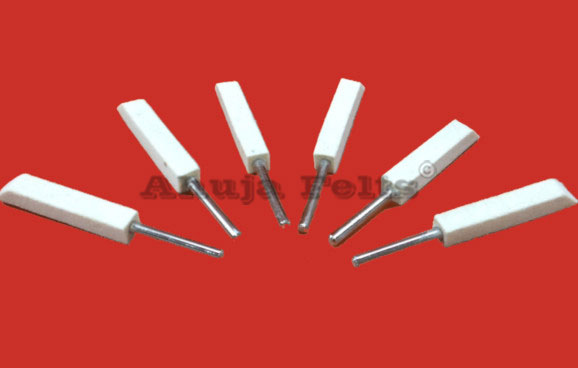 SIZES
3mm or 1/8th" Mandrel
6 x 6 x 40mm
8 x 8 x 40mm
10 x 10 x 40mm
12 x 12 x 40mm
6mm or 1/4th" Mandrel
19 x 19 x 40mm
25 x 25 x 40mm
25 x 25 x 25mm

Mandrel Mounted Felt Bobs Convex Shape